Take this private or small group tour to the most magical cities of China. This trip from the Southern coast of China to Xi'an is one of few opportunities to visit this so hard to access city located at the heart of China. This mysterious place has been for ages considered to be one of the most important historic cities.
This is due to a long history and it's spirituality. Today the main tourist attraction is the Municipal Museum. The museum's highlight are full size sculptures of combatants that were found by local farmers digging a well. The phenomenon of the discovery is the amount of the sculptures. These are not a few figures, these are hundreds of sculptures that were ranged one by one.
Walking the museum's hall it's hard to not being impressed with this masterpiece. Why were they burries? Why for so much time nobody had idea about their existance? Nobody knows that. One is certain, the reging used to be inhabited by some very smart, spiritualized people that we don't know why left the place.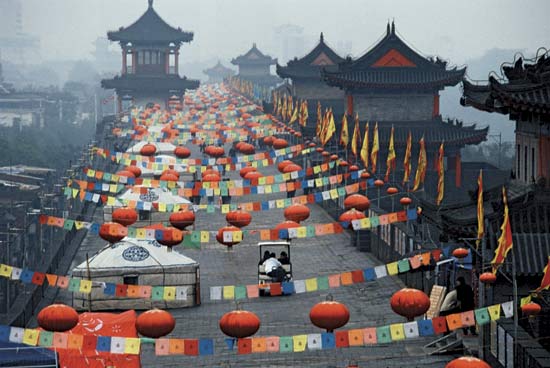 However this is The Muslim District the most interestiong site in the city. The district is located just next to The Mandril Tower which is the city's flagshio and localised in the city cetre. The district's highlight is antique Great Mosque. The city is a real stronghold. The whole municipality is surrounded by a tall wall built in the times of of Tang Dynasty.
The city that you're visiting today is standing in the place of former Chang'ans territory which was the capital city of China while the Thangs were rulling. It's impossible to encapsulate all the worth visiting places in one whort tour describe but one is certain, Xian as well as Turpan and Beijing are kind of those places that you just must visit.